ESET Internet Security 2023 – 1 Device Activation Digital Download
Making the internet safer for you to enjoy
Explore the great online, securely protected by ESET's award-winning detection technology. It's trusted by over 110 million users worldwide to detect and neutralize all types of digital threats, including viruses, ransomware, rootkits, worms and spyware. It also protects against techniques that seek to evade detection, and blocks targeted attacks and exploits. At the same time, its Anti-Phishing feature protects you from illegitimate websites that try to access your sensitive information, such as usernames and passwords.
Keep your kids safe on the internet
Show kids only the good side of the internet with Parental Control, preventing them from being exposed to offensive online content. Block more than 20 website categories, or add individual sites to the blacklist.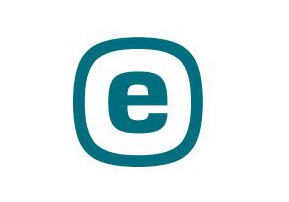 Legendary antivirus technology
Multilayered security protects you against all types of online and offline threats and prevents malware spreading to other users.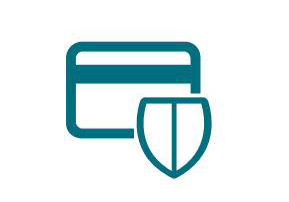 Banking and privacy secured
Prevent unauthorized access to your computer and misuse of your data. Stay safe while making online payments and accessing e-wallets.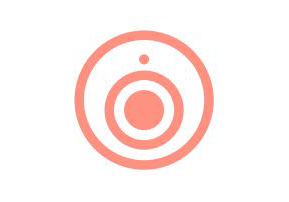 Protect your IoT and webcam
Test your home router and smart devices for vulnerabilities. See and block any unexpected access to your webcam.
Award-winning protection
ESET ranks among the best in the industry, as evidenced by our multiple awards and certifications from organizations like AV-TEST and AV-Comparatives.
State-of-the-art technology
Advanced Machine Learning, DNA Detections and a cloud-based reputation system are just some of the cutting-edge tools developed in our 13 R&D centers.
Made in the European Union
ESET values, like integrity, social responsibility and independence, all stem from our European roots and are safeguarded by our private ownership structure.
Enjoy the full power of your computer
Leaving more power to the programs you use daily, ESET Internet Security lets you play, work and browse the internet without slowdowns. Stay unplugged and online longer with battery-saving mode, and enjoy gaming without distracting pop-ups.
Protect your privacy
Enjoy safer connections and stay safe while online banking, making online payments and accessing web-based crypto-wallets. Protect your webcam and home Wi-Fi router from intruders, and protect your private data from ransomware. Ensure your privacy by actively testing your router-connected smart devices.
Anti-Theft – Stay safer by tracking and locating your missing computer
Protect your laptop in case it gets lost or stolen, and increase the chances of its retrieval.
Install and forget, or customize to meet your exact requirements
Delivering top protection right from the start with its default settings, ESET Internet Security keeps you informed about potential security issues and lets you address them directly from the main screen. Its sleek user interface is designed to let you easily set up all routine tasks.
Manage and maximize your security with ESET HOME
ESET HOME is a web portal and mobile app for Android and iOS that provides comprehensive oversight of ESET products, licenses and services on your devices. It's designed to be accessible whenever you need it, wherever you go. Get important security and license notifications, and check the overall security status of protected devices at any time. Install protection for new devices without typing your license key or login. Download, upgrade or renew your licenses. Add, manage and share licenses with family and friends. Manage Anti-Theft, Parental Control and Password Manager via the ESET HOME portal. All this and more is now available to you in one place, at any time.