How to Activate Windows 10
First, type the

CHECK FOR UPDATES

on the windows search bar and go to update settings and make sure the Windows is up to date.
Then type

ACTIVATION SETTINGS

on the windows search bar and go to the  Activation settings window and click the

CHANGE PRODUCT KEY

option.
Then enter the product key and continue. then Windows will be activated.
If the Online activation process did not activate the Windows, please follow the MOBILE ACTIVATION PROCESS
Fresh Installation of Windows 10
Please visit here to download the MS Windows 10 ISO/ IMG file (32/64bit)
If you get an error when attempting to activate your Windows 10 license Online, there is a way to activate your license using the telephone system instead.
It is important to first attempt Online activation. Firstly, Internet activation works most of the time, so it's always worth a try. Secondly, attempting Online activation stores the product key in Windows which you are trying to activate.  In our tests, telephone activation won't work properly unless the product key is in there. So always try the Internet first.
Steps
Press the

Win+R

keys to open Run, then type: 

SLUI 4.EXE

, then click on OK.
Note that there is a space between SLUI and 4
Select your country or region, then click Next.
Then there will appear an Installation ID
Send us a photo of that installation ID
Wait, few mins until we send the Confirmation ID
Once you have entered the Confirmation ID, you can click Activate Windows and if the numbers have been typed correctly, windows will be activated.
If the Mobile activation process did not activate the Windows, please send us your TeamViewer ID, we will do it for you. 
Step 1 – Sign in to download Office 365
Go to www.office.com and if you're not already signed in, select Sign in.

Sign in with the account you associated with this version of Office.

On the Office home page, select Install Office apps.

This begins with the download of Office. Follow the prompts on your screen to complete the install.
Step 2 – Install Office
Depending on your browser, click Run (in Edge or Internet Explorer), Setup (in Chrome), or Save File (in Firefox).If you see the User Account Control prompt that says, Do you want to allow this app to make changes to your device? Click Yes.

Your install is finished when you see the phrase, "You're all set! Office is installed now" and an animation plays to show you where to find Office applications on your computer.

Follow the instructions in the window, for example, Click Start > All Apps to see where your apps are, and select Close.
Step 3: Activate Office
Start using an Office application right away by opening any app such as Word or Excel. Can't find Office after installing? In most cases, Office is activated once you start an application and after you click Accept to agree to the License terms.
The office might activate automatically. However, depending on your product you might see the Microsoft Office Activation Wizard. If so, follow the prompts to activate Office.
How To Install Microsoft Office 365 Apps For Mac Os On Your Mac
This guide will go through the procedure of installing Office 365 software (OneDrive, Excel, Word, Powerpoint, and more) on your personal Mac device. '
Required
Apple macOS Sierra 10.13.6 or later device with an active Internet Connection
Valid Unimail/Student Account
Please note that this is for STUDENTS ONLY
NOTE:  This installation guide has been created using macOS Catalina 10.15. Certain steps and visual elements may vary on an older version of macOS.
Procedure
1. Log into UDO and click the Office 365 tile; alternatively, access the Office portal directly by going to office.com

2. You will be redirected to the Office 365 pages, click Install Office Apps > Office
3. Office 365 Pro Plus for macOS installer should start to download automatically, otherwise, you may be prompted to allow the download to start: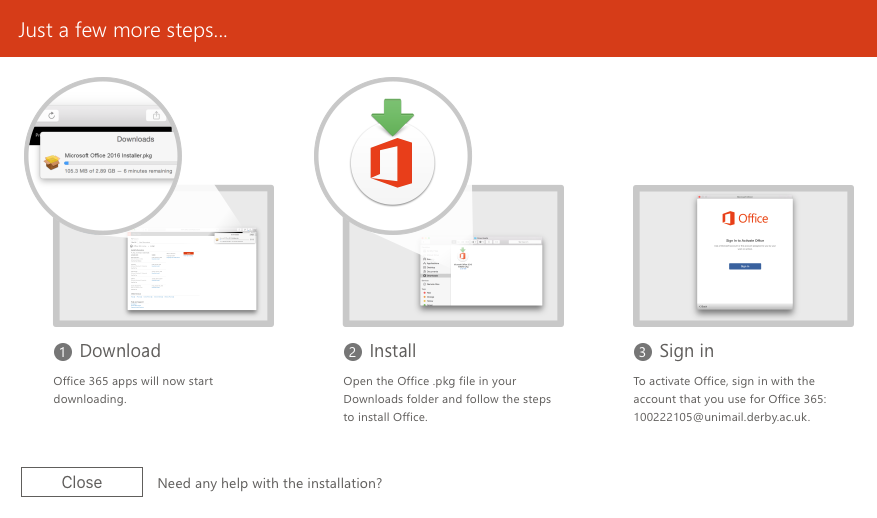 4. In Safari, a download window can be used to track current progress of the file download

5. Once the download has been completed, navigate your Mac using Finder to allocate your downloaded file. Files downloaded using Safari are saved in Downloads by default. Double click on the package to start the installation
6. A new Finder view will open presenting you with Installation Wizard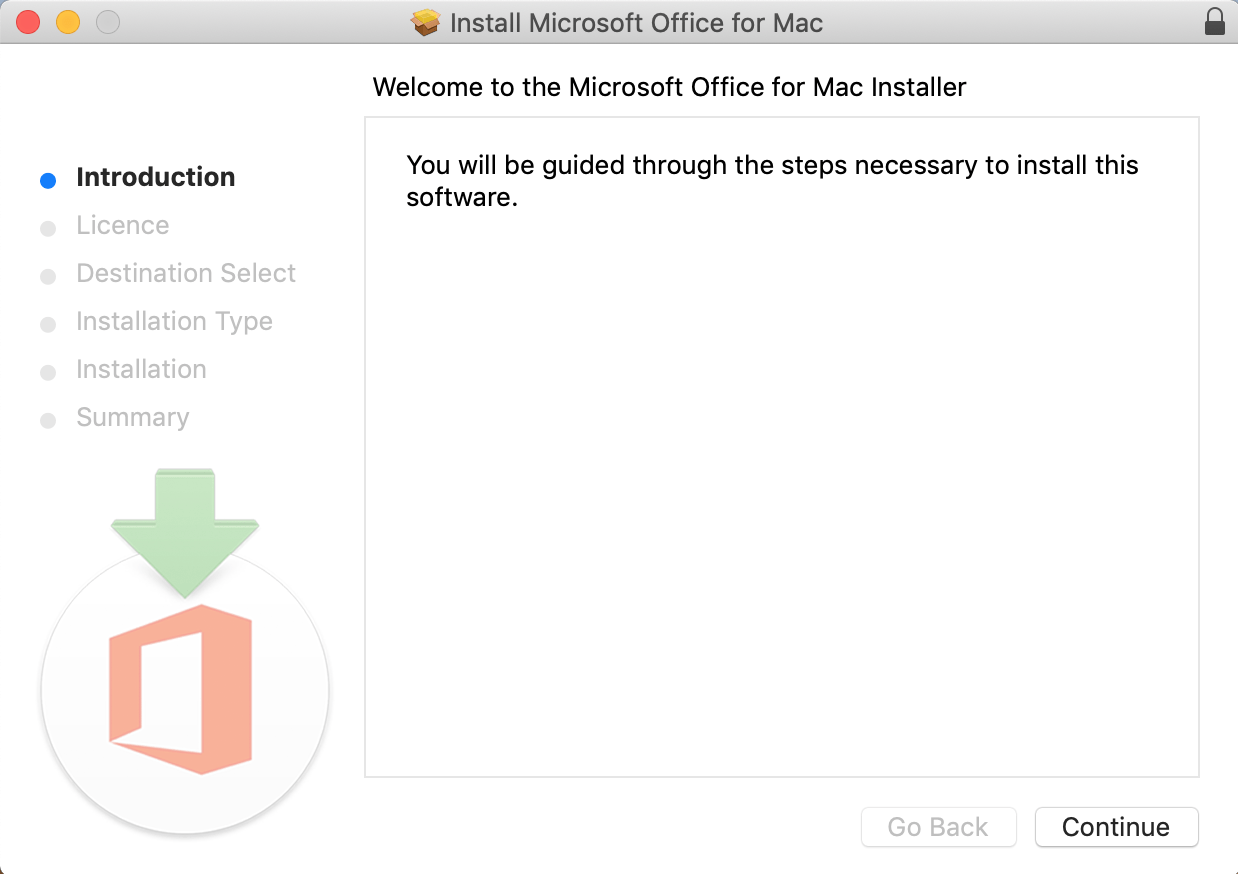 7. Click Continue
8. You will be prompted to agree to Terms and Conditions. Once you have finished reading, click Agree to Continue. Should you disagree with the Terms and Conditions, click Disagree, and exit the Installation Wizard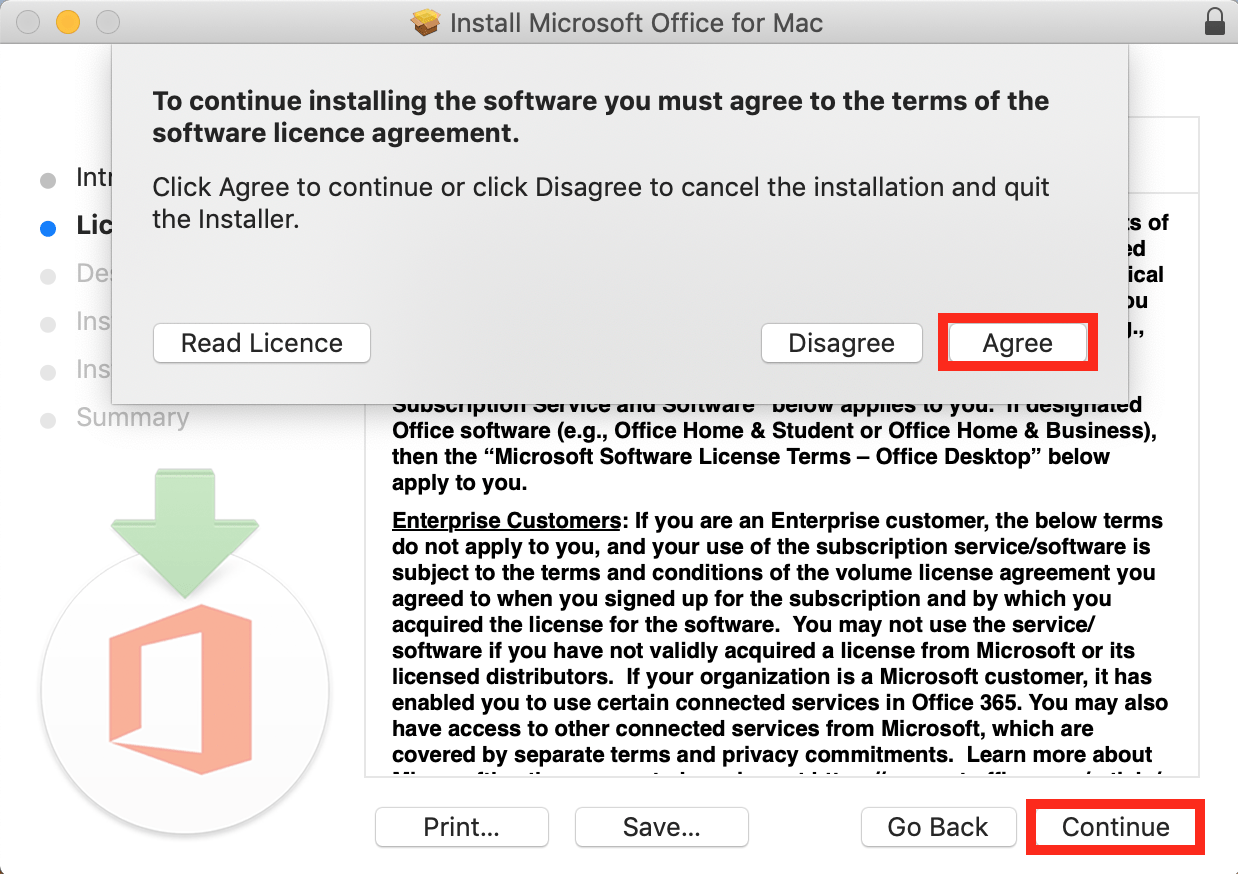 9. Click Install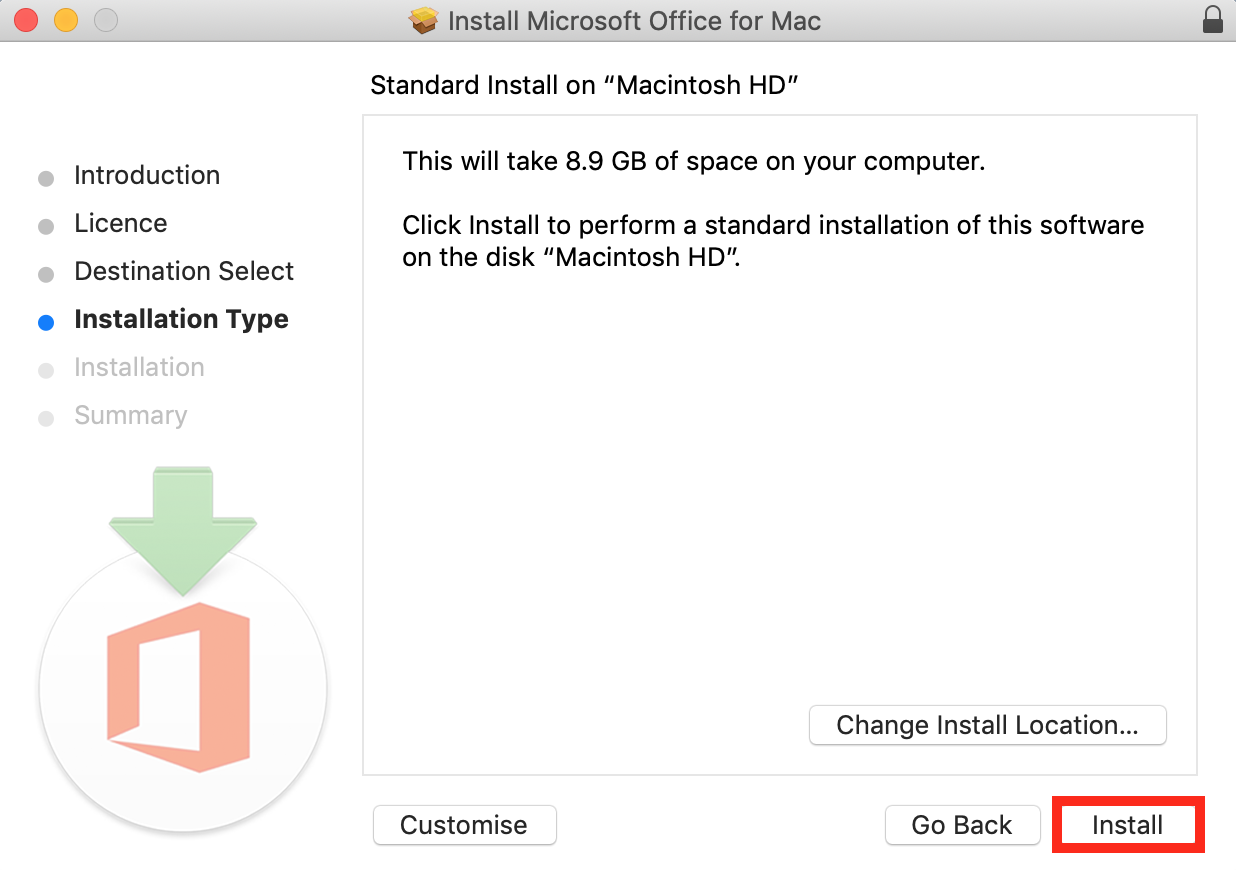 10. Microsoft Office for Mac should now start installing. Once completed, click Close to exit the Installation Wizard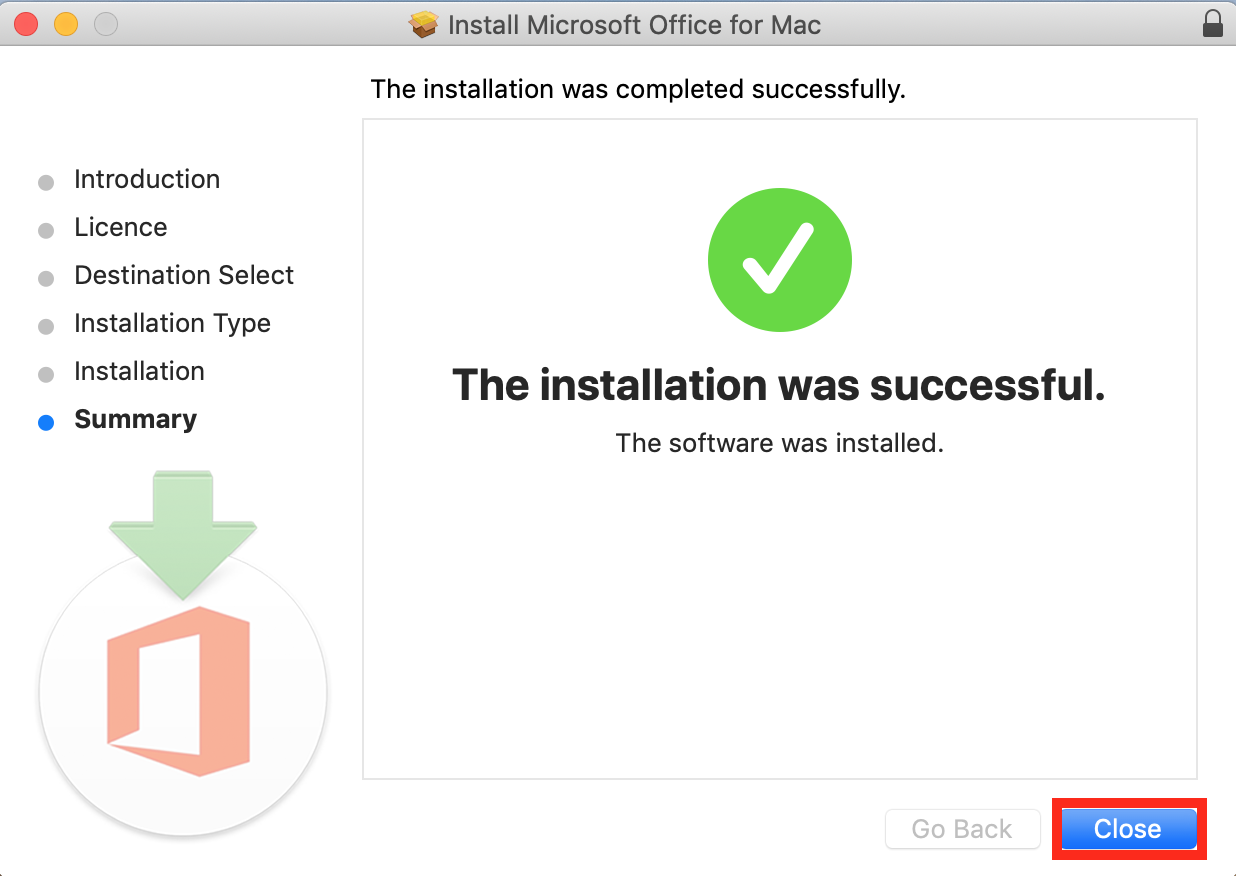 11. Once you attempt to launch any of the Microsoft Office Applications, you will be prompted to activate the software. From the Activation Wizard screen, choose to Sign in to an existing Office 365 subscription when prompted: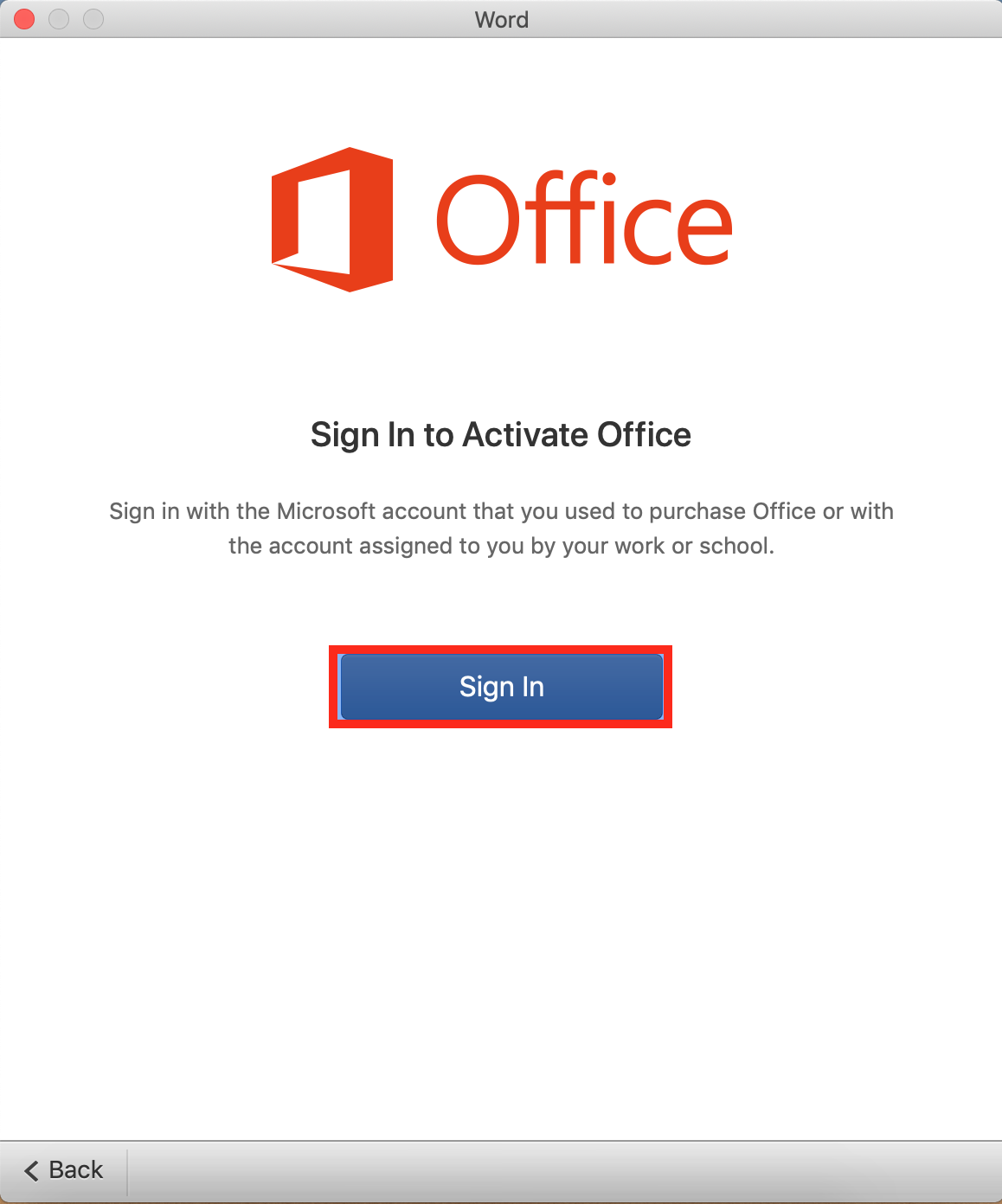 12. Enter your University email address in the following format (NOTE: Enter you own student ID, as the one used in this example is for illustration purposes only!)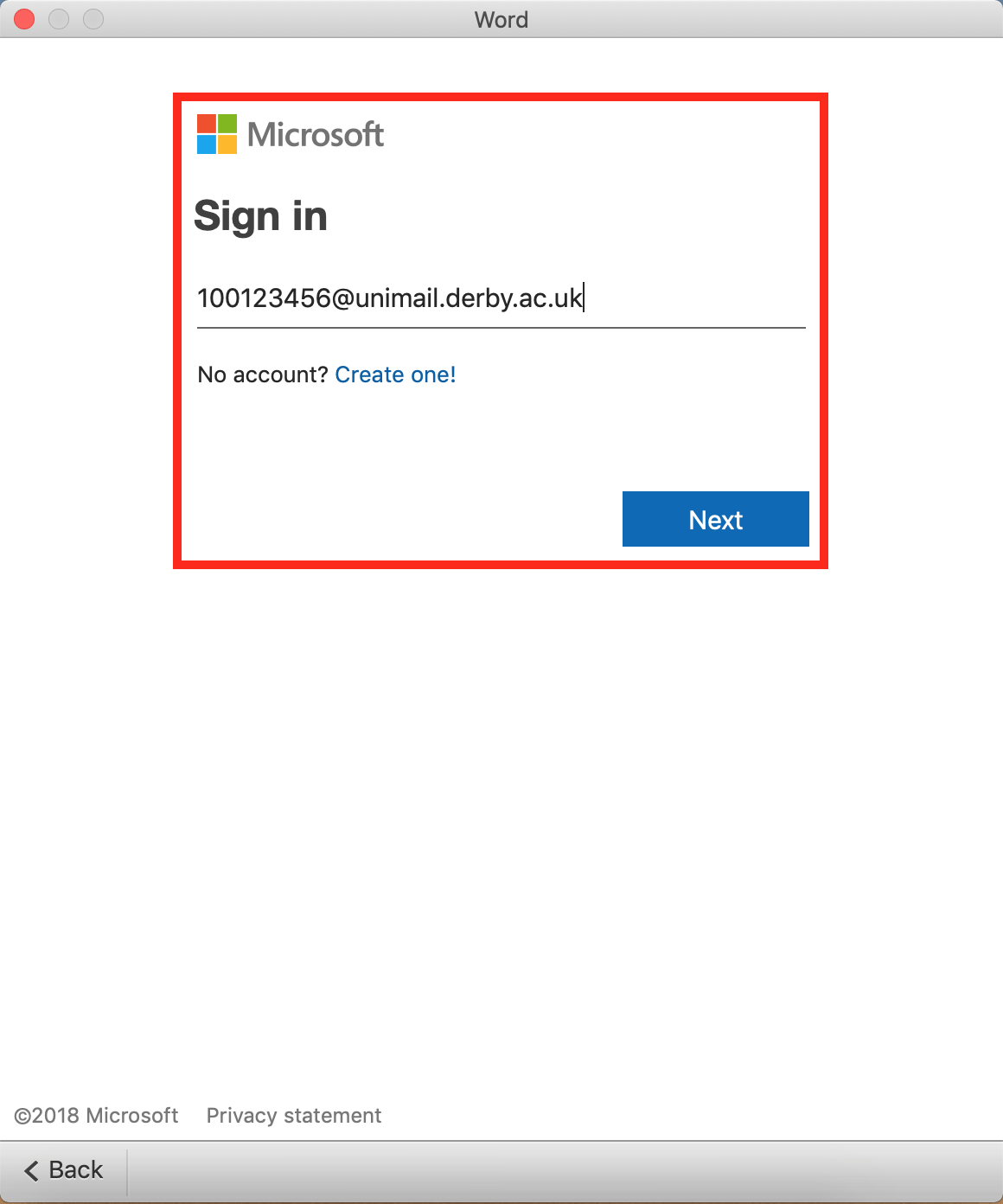 13. Enter your password;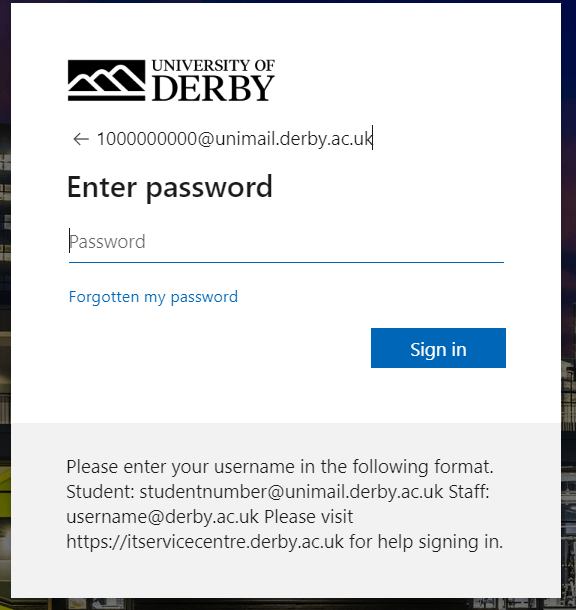 14. Microsoft Will attempt to activate your Office for Mac Software. Once activation has been successful, you should see the following screen. Click Close to exit the Activation Wizard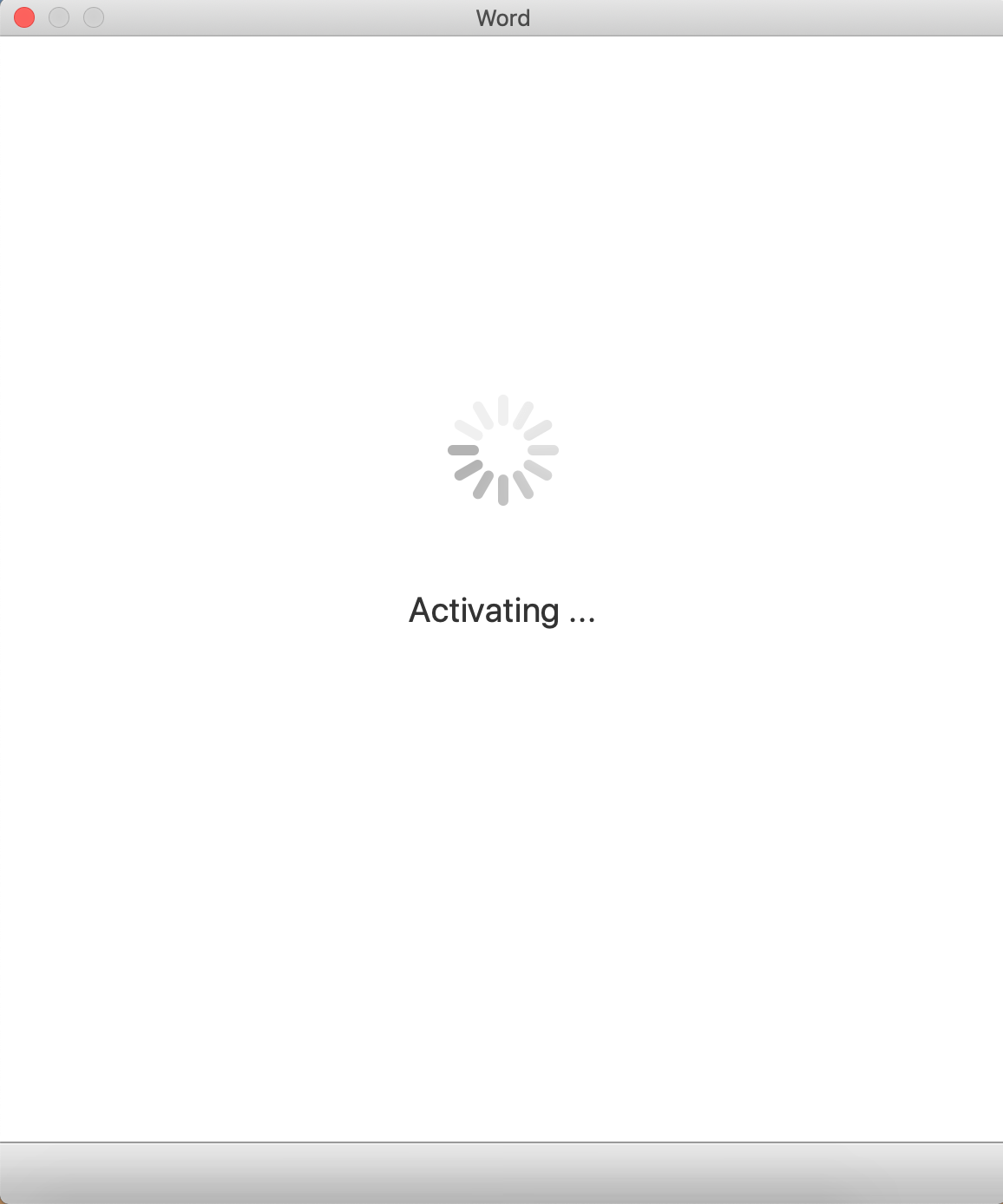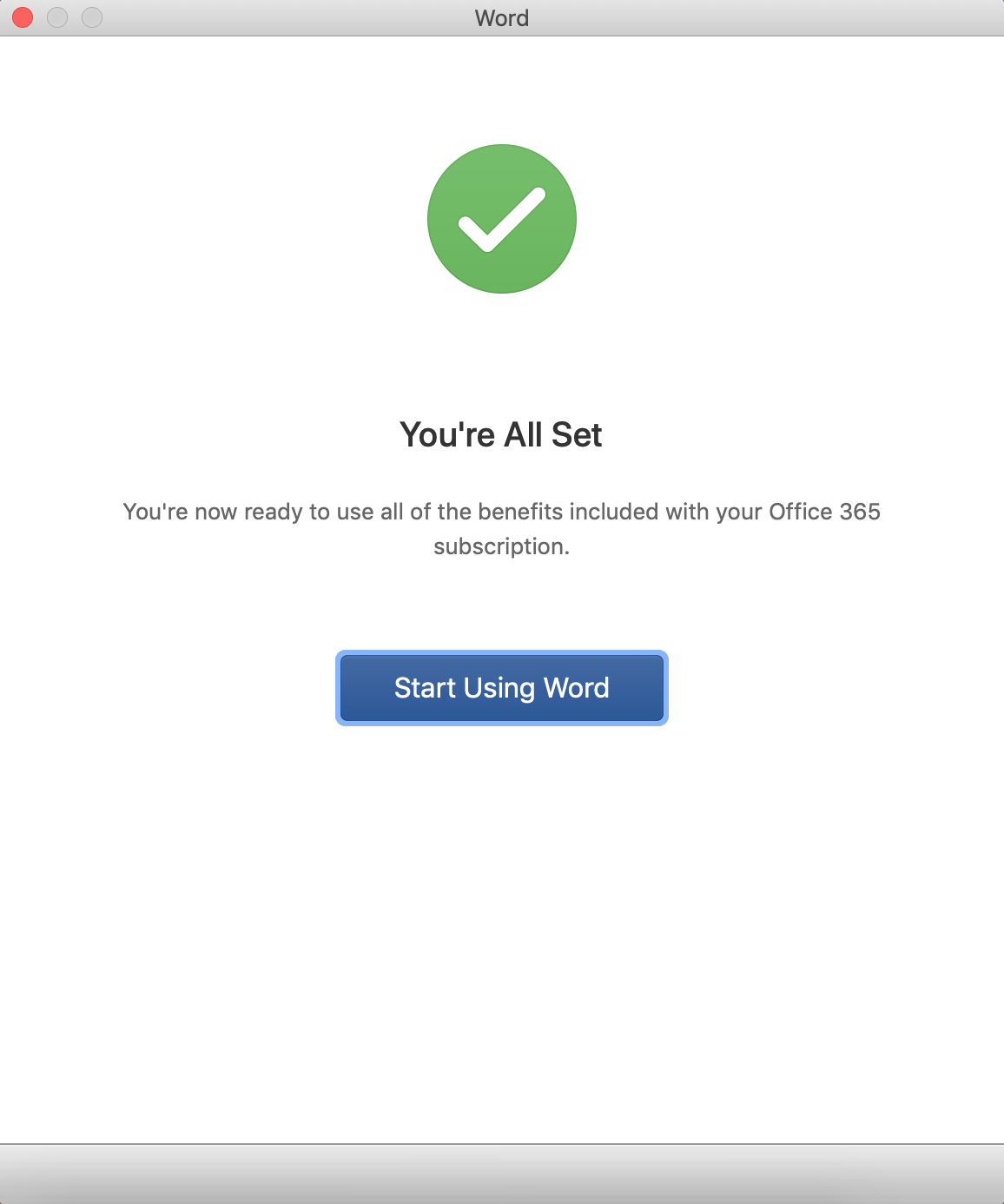 To verify successful activation of the product, revisit the Software settings using your Unimail Page. There you will be able to manage your installs. Should you buy a new Mac or a PC, you can Deactivate old activations to regain install slots.
NOTE: You are eligible for up to five total installations of Microsoft Office.
You have successfully installed Microsoft Office for Mac.
WhatsApp:+94 718 695 685